THE PLACE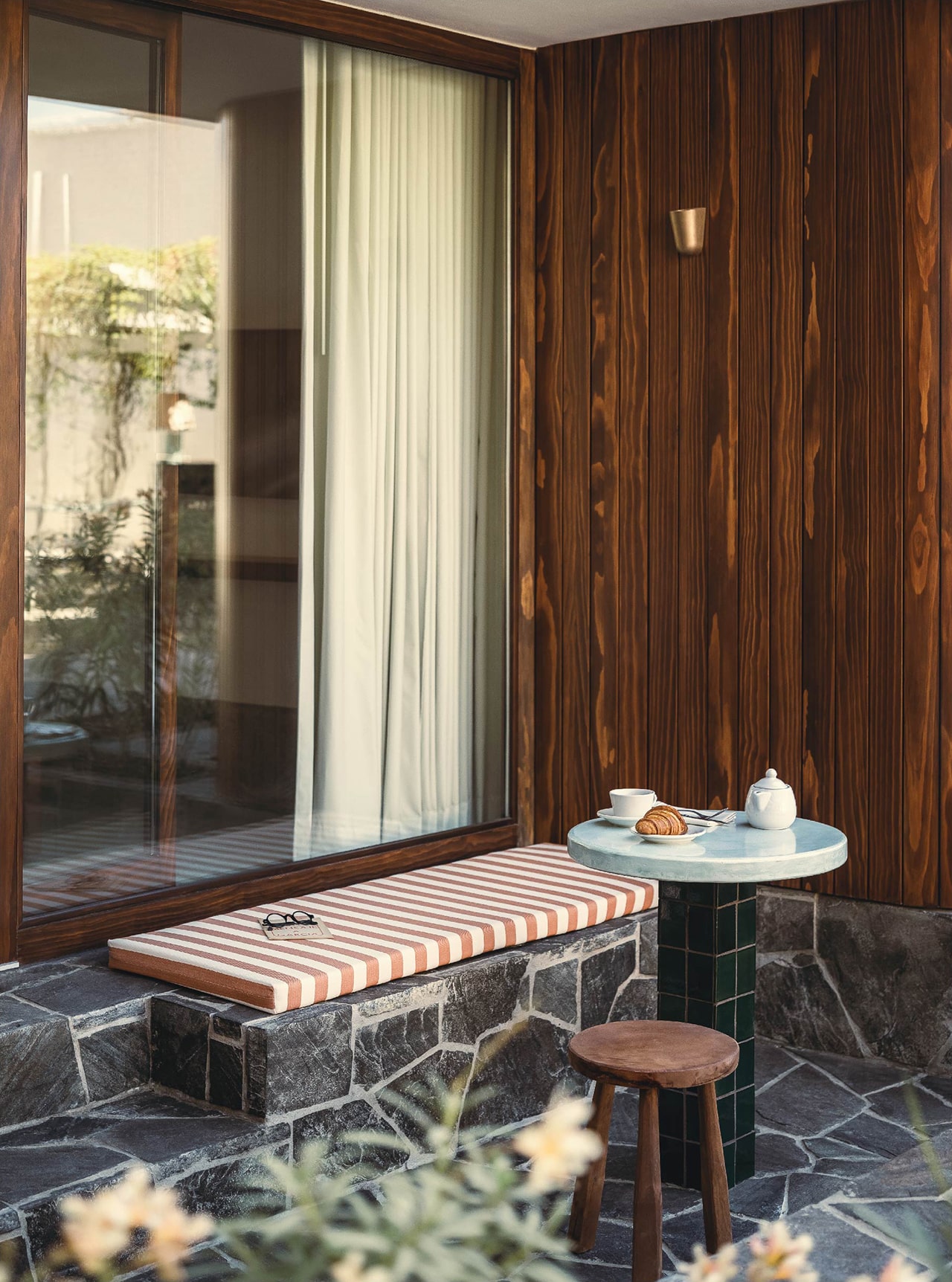 Located on the "Malecón" or coastal boardwalk of the historic center of La Paz, Baja Club is the beautiful re-birth of a restored colonial-style villa, dating from the early 20th century.
After entering in this genuine piece of history, you'll discover a beautiful lifestyle hotel, also composed of a newly built four-story extension, containing 32 guest rooms, a spa and a rooftop sunset bar with a wonderful view on the bay.
In the heart of this peaceful hotel the central patio, the outdoors dining pergola and splendid pool will make your stay memorable.
ARQUITECTURA
Max von Werz
INTERIORES
Jaune Architecture
DISEÑO GRÁFICO
Policestudio
ROOMS
Garden room
Images
Patio room
Images
Balcony room
Images
Balcony double room
Images
Junior Suite
Images
Terrace suite
Images
Top Suite
Images
COMER Y BEBER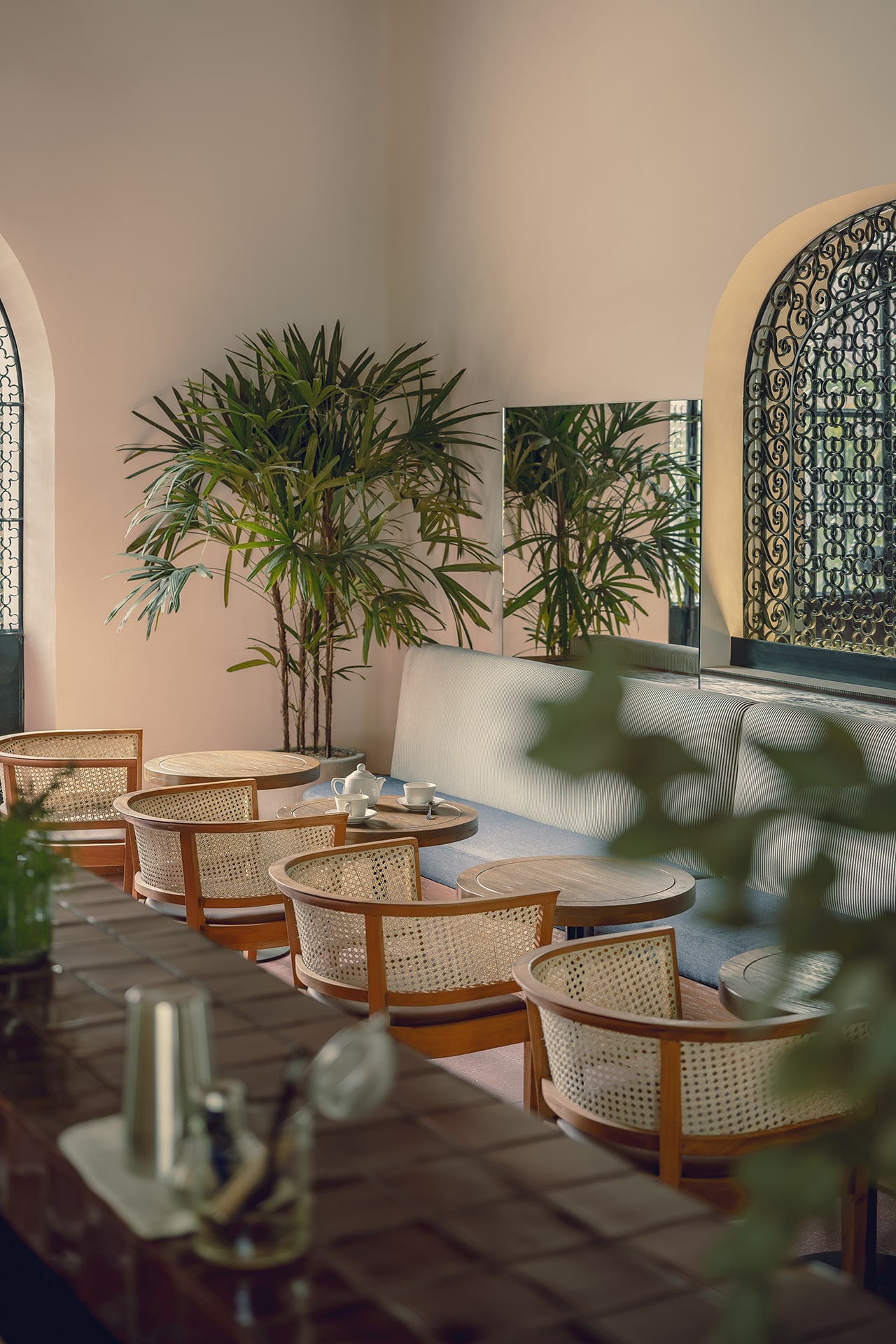 With a daily changing menu, the creativity and the skills of our chef and his team will delight every guest.
Local ingredients, sustainable fishing and references to greek cuisine will be the road map of your culinary experience ; may it be in the dining room, under the Pergola, or on the rooftop.
Special attention will also be brought by the team to serve you unique natural wines and propose you the best cocktail pairing experience.
Horarios
Desayuno – 7:00 am – 11:30 am
Lunch – 1:30 pm – 4:00 pm.
Dinner – 6:30 pm – 11:00 pm.
Reservaciones: +52 612-1225-176
Menus
Breakfast – All day – Lunch – Dinner
A NATURAL
PLACE OF WONDERS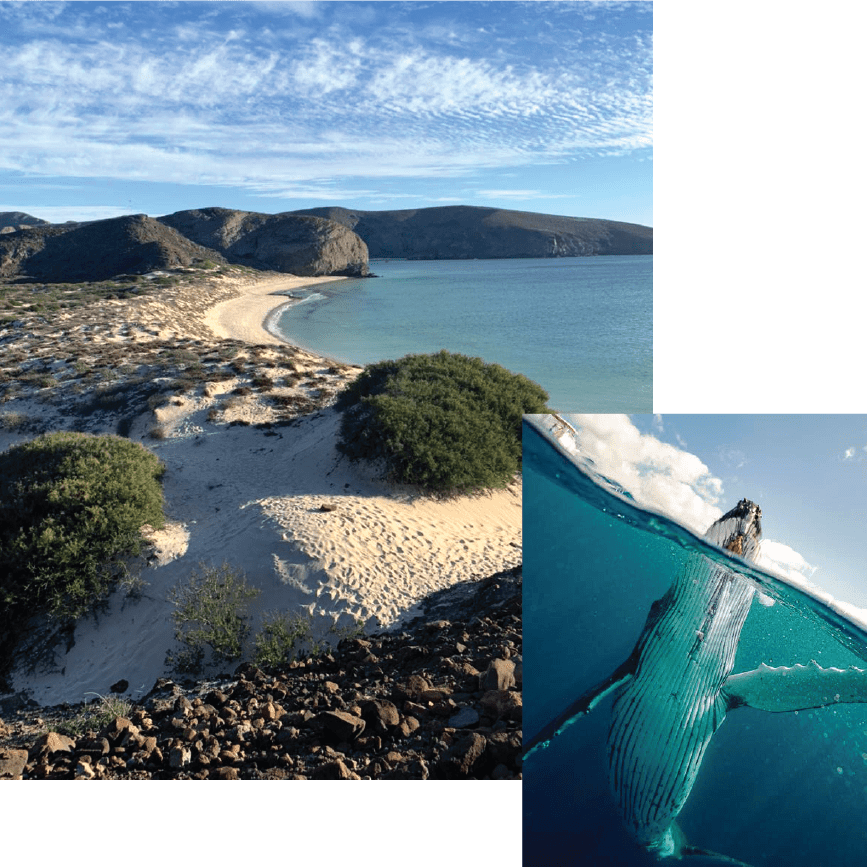 Raw, wild, untouched and beautiful.
The region of La Paz is an extraordinary area of adventures and beauties.
From incredible beaches —including what is said to be the most beautiful beach of Mexico (Balandra)— to los Islotes and its California sea lions, through Isla Espíritu Santo, you'll meet incredible endemic species, while having fun in a wide range of nautical activities.
Adventures on land will also be part of your journey and our dedicated team will guide you through the hiking, sand surfing, cycling and cultural tourism experiences.
Be prepared.
Contact